WooCommerce Shortcodes for Gutenberg

What is the Gutenberg ?
Gutenberg is available as part of WordPress 5.0 and later. Its more than an editor. While the project is currently focused on building the new editor for WordPress, it doesn't end there. This lays the groundwork for a new model for WordPress Core that will ultimately impact the entire publishing experience of the platform.
WooCommerce Shortcodes for Gutenberg

Easily and quickly add any WooCommerce shortcode in New Gutenberg Editor.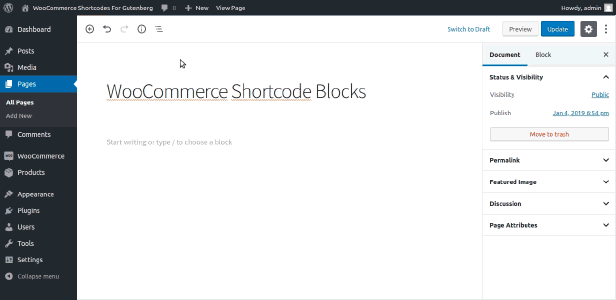 It is very easy to find category, products ids with the autocomplete select box.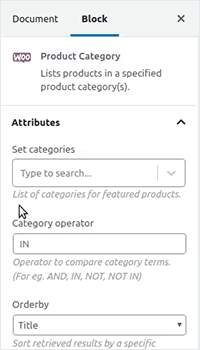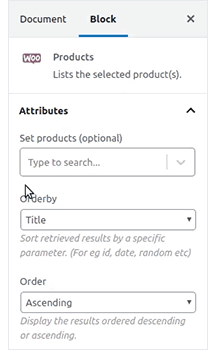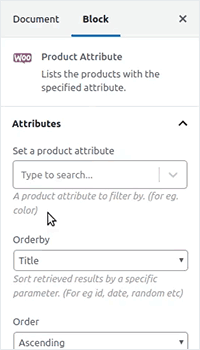 Available Shortcode List
[add_to_cart] Show the "price" and "add to cart button" of a single product.
[add_to_cart_url] Show the URL on the add to cart button of a single product.
[best_selling_products] Lists the best selling products
[woocommerce_cart] Displays the cart page.
[woocommerce_checkout] Displays the checkout page.
[featured_products] Lists the products that have been set as "featured"
[woocommerce_my_account] Displays the account page.
[woocommerce_order_tracking] Displays the order tracking form.
[product] Shows a single product.
[product_attribute] Lists the products with the specified attribute.
[product_categories] Displays the product categories.
[product_category] Lists products in a specified product categories.
[product_page] Shows a single product page.
[products] Lists the selected products.
[recent_products] Lists the recent products.
[related_products] Lists the related products
[sale_products] Lists the sale products.
[shop_messages] Allows you to show WooCommerce notifications.
[top_rated_products] Lists the top rated products.
Need Support ?
Register or visit support forum. Have you any question, idea or advise ? Something is not clear ? Please fell free to contact us via support forum anytime.
Update History
Version 1.0 (06 January 2019)

Initial Released