facebook reviews WordPress Plugins
With the help of Elfsight Facebook Reviews, you can integrate reviews from your Facebook page into your website to increase trust in your brand among visitors. The reviews can be filtered and you can also show information about their authors, with photos, as well as ratings and other details. Customization options include four layout variants,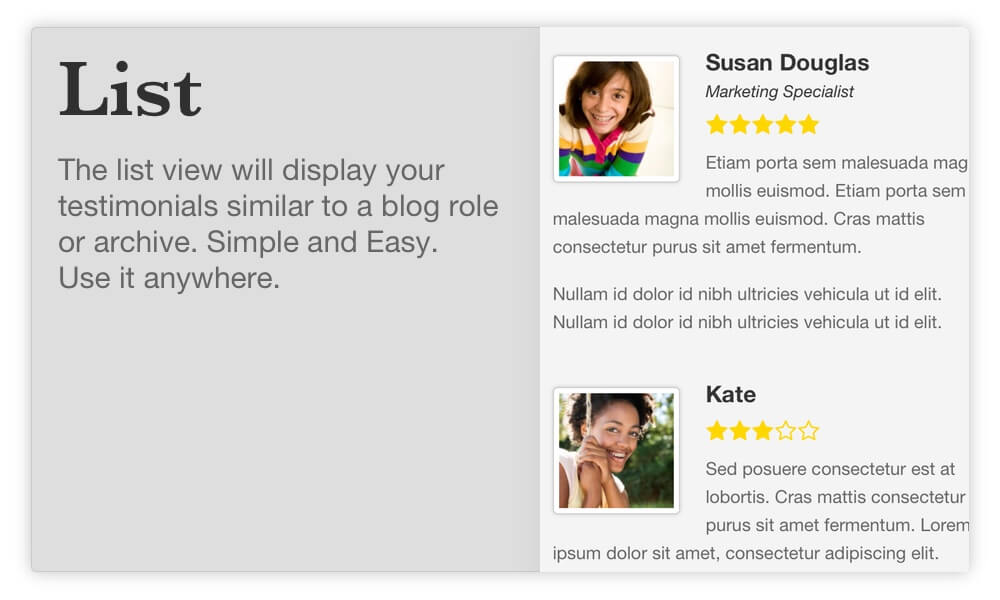 BNE Testimonials PRO is a WordPress testimonial plugin that adds easy to use testimonials and reviews anywhere on your website. Uses featured images to display your reviewer's photo or perhaps a company logo, default visual editor to craft your reviews however you like, and 3 additional fields that provide a tagline, such as their company

The Best Way to Display Facebook Reviews for WordPress A must-have for online retailers who want to STAY COMPETITIVE! FEATURES FILTERED REVIEWS DISPLAY Display all Facebook reviews or only a predefined number of 5* /4-5* or any specific reviews you love. WORK WITH VISUAL COMPOSER We love Visual Composer, and we think you do, too.