Restrict Content for Visual Composer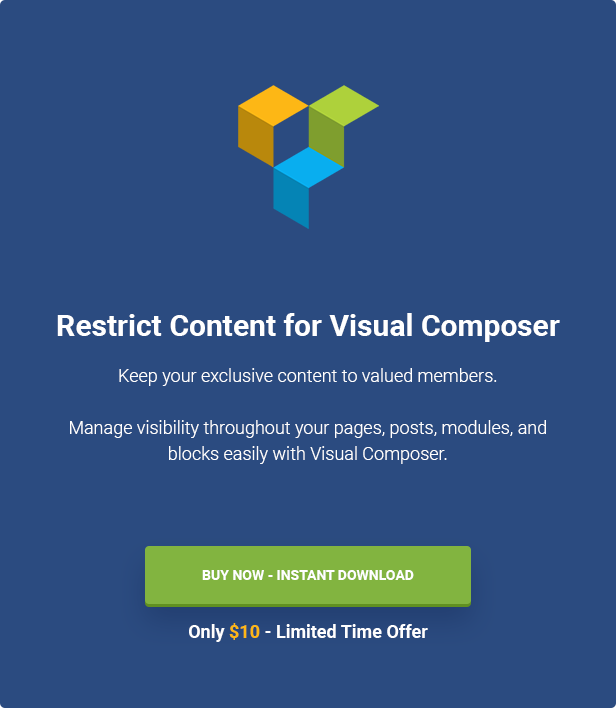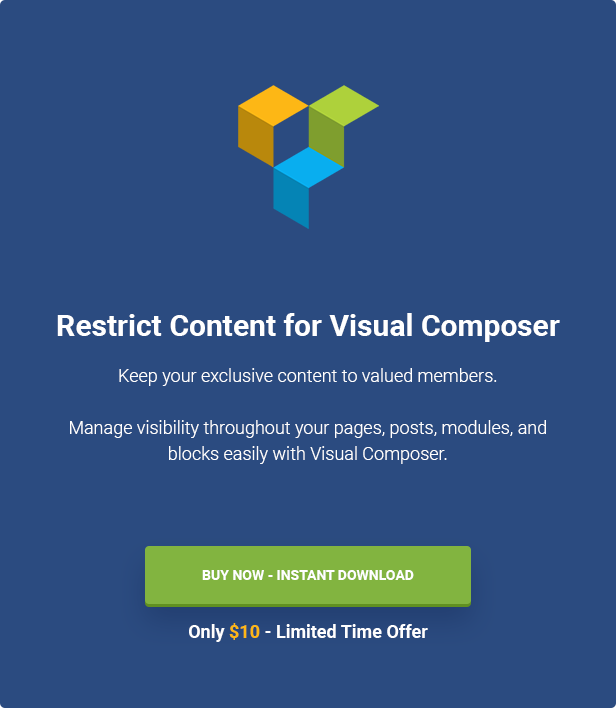 Note: This plugin can work with ALL your elements. GREAT!!
FEATURES:
Restrict Content for Visual Composer makes it extremely easy to deliver premium contents to your subscribers or show tailored contents to guest users.
SIMPLY CHOOSE THE AUDIENCE
Just select who you want to display contents to from drop-down menu of Visual Composer
WORK WITH VISUAL COMPOSER
We love Visual Composer, and we think you do, too
NO CODING REQUIRED
Free yourself from the coding hassle
SPEED THINGS UP & SAVE YOUR TIME
Spend 30 seconds to restrict your contents in Visual Composer and save the rest of your time for more important work
SUPER EASY TO USE
Intuitive UI lets you configure quickly and easily
HOW IT WORKS
Make content access to whoever you want.
It could be registered users, authors, contributors, editors, moderators, admins or your custom roles.
Keep control of your authority and membership management.