QubeAdmin Pro Admin Theme
Have you ever been bored with the default look of the WordPress admin dashboard and want to change it? You might think that this would need a lot of coding experience (surely it does!), however, are new type of themes built to automate this process start to hit the market. If you work with web design and want to deliver a special and custom experience to your clients, this may be of interest.
QubeAdminPro is a good example of a theme you can use to spice up the WordPress admin dashboard. The design is modern, flat and light. The solution offers many cool features including unlimited color schemes (a color picker for all elements with different color presets), it is retina ready, offers unlimited fonts; allow admin login page customization and custom backgrounds on login screen.
To start with… let us imagine sending your clients to a customized login form like this one.
OK first, let us check out the settings and options available to customize QubeAdmin to your needs. After you install the Admin theme, you can configure the look of your dashboard by going to Settings > QubeAdmin Settings. The first tab allows you to configure the login page as seen in the above example. From here, you can change the background, logo and login form properties (which includes the image, color and button hovers).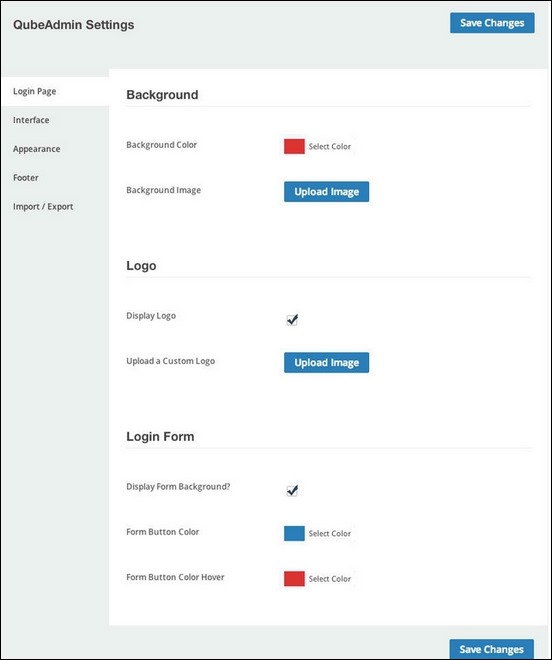 Next Tab on the QubeAdmin Settings menu is the Interface tab. It allows you to change the buttons and menu icons and also add an optional top bar to your dashboard.