Ninja Kick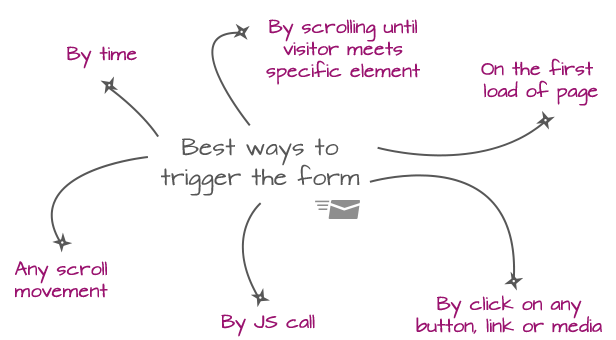 Ninja Kick: Subscription WordPress Plugin is a premium list building plugin that adds subscription form with push/sliding animation effect and clean design on every page of your site. It's simple-to-use yet powerful tool with a lot of opening patterns and analytics available. With this product you can easily increase the number of your subscribers rocketing your traffic this way!
It's third plugin for series and it uses all proven techniques of its siblings from Ninja Kick Series. By the way they are all compatible and can work along with each other. Plugin makes use of modern CSS3 transitions, has layout responsive to screen size changes, works well on mobile devices and reacts on swipe gestures.
More features:
Custom JS code execution after subscription. Use it for example for Google Analytics tracking code.
Statistics for each form, views, subscriptions and conversion rates (screenshot).
Additional fields: Name, Phone, City.
Client-side form validation and form AJAX submission.
You have option to hide label and trigger contact form opening from any element on page (menu button, link, image). Follow this guide.
Different opening patterns:

User-friendly Settings page.
Subscription form adjusts its layout automatically for the best view depending on fields you filled on Settings page.
15 patterned and 15 blurred built-in backgrounds and you can upload and use your own.
Swipes support for mobile devices.
Localization for languages: English, German, French, Italian, Spanish, Portuguese, Russian, Turkish, Polish, Dutch. If you have improvements please PM to me your translations.
Social links bar.