Gravity Forms Import Entries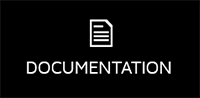 Gravity Forms Import Entries is an extension of Gravity Forms which allows admin to import CSV file data in the entries section of gravity form. Admin can also Update existing entries by selecting the field (from csv) that will be matched to entry id.
Plugin Features
Export entries from "Gravity Form" plugin and csv file and import it to Gravity Import Entries add-on (or manually create csv file matching gravity forms criteria).
Admin can choose from gravity form and csv file for the entries to be imported from.
Update existing entries by selecting the field (from csv) that will be matched to entry id.
Admin has the option to import post type and this post type will add to post types list.
Admin has the option to make a conditional Logic to import entries accordingly, setting conditions for the entries that match or do not match.
Admin has option to save form mapping and conditional logic as a template related to the form being used and that template can be reused again.
System will add records that have errors not imported to new CSV file and to make it easy to import those records again.
Admin has option to use rules validation on gravity form. Apply gravity form validation when import entries (required, unique .. etc).
GF Importer: How To Import CSV File
Go to GF Importer tab from dashboard panel menu.
Click choose file to upload a csv file or export from "Gravity Form" .
You can select the gravity form to import entries from.
Click on upload button.
Mapping between fields and CSV file
Mapping between form fields and csv field column .
User must make sure to provide enough form fields in form, as described in csv file, for the GF importer to extract data from csv file to the form fields.
GF Importer: How to Update Entries
To Update entries admin has to check mark update entries checkbox and select drop down list to load all Fields added in CSV file.
When user selects a field to update it, that means that this field is mapped to entry id and GF Importer will fetch records starting from this entry in the CSV file.
Download import errors to a CSV
If any records have errors and are not imported then System will add it to separate file and provide option for user to import again.
SOME OTHER USEFUL GRAVITY FORMS ADD-ONS
Changelog
Version: 1.0
Date:  16 July 19
intial release.